2022 Foundation Scholarship Awards
Emily A. Mank
Florida State University
Tallahassee, FL
Master's Degree, Civil Engineering
Expected Graduation
May 2023
Bryce Montgomery
University of California, Santa Cruz
Santa Cruz, CA
Bachelor's Degree, Information Technology
Expected Graduation
June 2023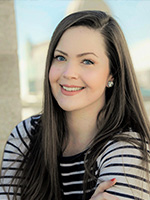 Jasmine A. Platt
Boise State University
Boise, ID
Doctoral Degree, Public Policy and Administration
Expected Graduation
May 2023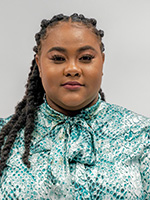 Patrice Sterling
Bluefield State University
Bluefield, WV
Bachelor's Degree, Computer Science
Expected Graduation
May 2025
Min Joo Yoo
University of Southern California
Los Angeles, CA
Bachelor's Degree, Aerospace Engineering and Accounting
Expected Graduation
June 2023
88th Annual Meeting & Exhibition
Inaugural Scholarship Fund Ceremony
Recipients via video
Blake Brower, University of Cincinnati, Celeste Carmignani, Colorado School of Mines, Matthew Emery, The University of Washington, Ryan Hess, The Ohio State University, Paul Hutchinson, University of Hawaii at Manoa
86th Annual Meeting & Exhibition
Via video message
Recipients
Jenson Draper at the University of Minnesota and Lyndon Chang at the University of Southern California
85th Annual Meeting & Exhibition
Inaugural Scholarship Fund Ceremony
Recipients joined us in person
Miranda Simon, North Dakota State University in Fargo, North Dakota 
Andrew Bunn, Old Dominion University in Norfolk, Virginia
---
Recipient Updates
Andrew Bunn graduated with Summa Cum Laude in Civil Engineering from Old Dominion University.
IBTTA has kept in touch with Andrew, who was one of the first two students to receive a scholarship through the IBTTA Foundation. Andrew had a deep interest in Intelligent Transportation Systems during school and was inspired to work in this industry. He accepted his scholarship at the 85th Annual Meeting in 2017 where he met and networked with many IBTTA member organizations. Andrew connected with IBTTA Member, RedFox ID who sponsored him to attend Intertraffic Amsterdam 2018. He became involved in the international ITS and tolling community and had two articles published in ITS International, which resulted in a video interview feature story at his school about ITS/Tolling. Andrew is currently working for VDOT in a rotational development program with a focus on planning. This position will eventually lead Andrew to a full-time position in the Transportation and Mobility Planning Division. Andrew will be attending his third IBTTA Annual Meeting & Exhibition in September of 2019.
---
Miranda Simon graduated with Magna Cum Laude in Civil Engineering from North Dakota State.
Since winning her scholarship, Miranda graduated in May of 2018 and began working for Alliant Engineering in Minneapolis, MN soon after. She is a Graduate Transportation Engineer in the Heavy Highways Group where they focus on plan sheet production and modeling for major roadways in Minnesota. Miranda says that it's been extremely rewarding to see her designs being built and getting to test drive on them after! In the near future, Miranda opes to go to schools in the Minneapolis area and teach kids about engineering as well as continuing to promote women in STEM, similar to events she did with the Society of Women Engineers in college.