Tolling Points
Transurban Delivers Again with Virginia's 95 Express Lanes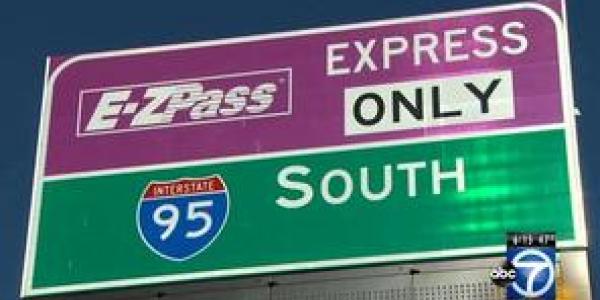 More than 200,000 customers on a single corridor can't be wrong. And that's the traffic Transurban recorded in its first month after it opened tolling on the 95 Express Lanes in Northern Virginia. "Over the last few weeks, the 95 Express Lanes have consistently provided a reliable trip at highway speeds to our customers," reports Transurban's Pierce Coffee. "The Lanes have also extended the benefits of HOV-3 travel, as drivers can now get a free trip at all times of day with an E-ZPass Flex and three or more people in the vehicle."
The result: A faster trip on one of the most congested stretches of highway in the U.S.
Coffee reports that traffic and revenue figures between December 29, 2014 and January 31, 2015 were in line with Transurban's expectations:
Unique customers using E-ZPass or E-ZPass Flex on the road: More than 200,000
Average weekday trips: Just over 37,000
Average dynamic toll price: $4.01
Average weekday toll revenue: Nearly $103,000
Percent of weekday 95 Express Lanes customers travelling with an E-ZPass or E-ZPass Flex: 95%
Percent of weekday trips by HOV-3+ carpoolers: 33%
Percent of 95 Express Lanes customers who also used the 495 Express Lanes: Nearly 30%
Nothing succeeds like success. It is great to see the region and communities benefiting from this public private partnership between the Virginia DOT, federal government and Transurban. Within easy driving distance of the U. S. Capitol, IBTTA hopes congressional members and staff will drive the 95 Express Lanes and 495 Express Lanes, and that will help them in their decision making process as they look for proven funding methods for this year's long-term Surface Transportation Reauthorization.
Get a first-hand look at the 95 and 495 Express Lanes while you're in town for IBTTA's Washington Briefing, March 29-31 in Washington, DC.