2019 Foundation Scholarship Awards
About the Scholarship Fund
Through a competitive selection process, the IBTTA Foundation awards $5,000 scholarships to undergraduate students who are working towards a transportation-related degree at an accredited university. This scholarship program is launched every spring and administered by Scholarship America®, the nation's largest designer and manager of scholarship, tuition assistance and other education support programs for corporations, foundations, associations and individuals. Awards are granted without regard to race, color, creed, religion, sexual orientation, age, gender, disability or national origin. Winners of the five 2018 IBTTA Foundation Scholarship awards are below.
Press Release (2019)
International Transportation Foundation Awards $25,000 To Students Seeking Transportation-Related Degrees »
View individual press releases for each student »
---
Meet our 2019 Recipients
Patricia Cheng
Engineering 2020
Case Western Reserve University
Jon Cowart
Engineering 2021
Penn State, University Park
Gabriel Earle
Engineering 2020
George Mason University
Austin Hostettler
Engineering 2021
Missouri University of Science and Technology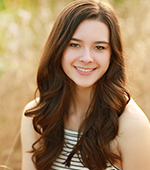 Allison Van Horn
Engineering 2021
Oregon State University
85th Annual Meeting & Exhibition
Inaugural Scholarship Fund Ceremony
Recipients joined us in person
Miranda Simon, North Dakota State University in Fargo, North Dakota 
Andrew Bunn, Old Dominion University in Norfolk, Virginia.
86th Annual Meeting & Exhibition
Via video message
Recipient
Jenson Draper at the University of Minnesota, Twin Cities
86th Annual Meeting & Exhibition
Via video message
Recipient
Lyndon Chang at the University of California
Recipient Updates
Andrew Bunn graduated summa cum laude with a BS in Civil Engineering from Old Dominion University
IBTTA has kept in touch with Andrew Bunn, who was one of the first two students to receive a scholarship through the IBTTA Foundation.  Andrew had a deep interest in Intelligent Transportation Systems during school and was inspired to work in this industry.  He accepted his scholarship at the 85th Annual Meeting in 2017 where he met and networked with many IBTTA member organizations.  Andrew connected with IBTTA Member, RedFox ID who sponsored him to attend Intertraffic Amsterdam 2018.  He became involved in the international ITS and tolling community and had two articles published in ITS International, which resulted in a video interview feature story at his school about ITS/Tolling.  Andrew is currently working for VDOT in a rotational development program with a focus on planning.  This position will eventually lead Andrew to a full-time position in the Transportation and Mobility Planning Division. Andrew will be attending his third IBTTA Annual Meeting & Exhibition in September of 2019