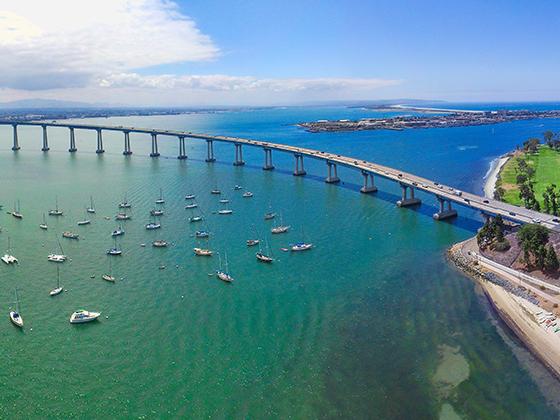 Young Professionals Council - YP-Centric Day
All-day special event for Young Professionals
One-day Registration Fee: $250.00
---
Hilton San Diego Bayfront
1 Park Blvd
San Diego, CA 92101
Tel: 619-564-3333; Fax: 619-564-3344
This full-day meeting is being held in conjunction with IBTTA's Technology Summit.
---
The Young Professionals Council (YP-C) is a newly formed group that was established during the Orlando Technology Summit in 2019. This year, the Council has expanded from one short meeting to a full-day of programming.
What's Included in the one-day rate?
This rate applies to all events outlined in the YP-C agenda below.
Who's Eligible for this Special Rate?
Any Young Professional wishing to attend this one-day programming. IBTTA Members or Non-members welcome.
Can I Attend Friday or Saturday Sessions?
Sure, we'd love for you to attend the entire Summit! But this special one-day rate is for the agenda below, on Thursday ONLY. If you wish to attend other sessions, outside of what's below, please visit the Technology Summit webpage and register as a full-delegate. 
How Do I Register for the Special One-Day Rate?
Please use the registration link below.
Please note: Any Young Professional who registers as a full Delegate for the Technology Summit is welcome to attend all the events associated with YP-C day!
---
---
YP-C Agenda: Thursday, April 2, 2020
8:30am – Noon
Presentation by World Surfing Champion, Entrepreneur and Author, Shaun Tomson
Noon – 1:00pm
Lunch as a group
1:00pm – 2:30pm
Tolling 101 Session
This interactive session will add to the information already presented in the Toll 101 Video Series, so bring your questions, no matter how basic. The session will focus on some of the new issues facing the tolling industry, including the growth in third-party toll applications, congestion pricing and other forms of mobility payments. If you have not already watched the Toll 101 Series, please visit www.IBTTA.org/toll-101.
Discussion led by Marty Stone, Ph.D., AICP, Egis Projects, Tom Knuckey, P.E., Atkins N.A. and Angela Fogle, FHWA Value Pricing Program
3:00pm – 4:30pm
Mentoring Roundtables
4:30pm – 6:30pm
Backyard Olympics – This link gives you details but your YP-C fee covers your entry and activities.
Join the 2nd Annual IBTTA Foundation Backyard Olympics on Thursday afternoon, April 2, 2020. Unlike the official Olympics, there's no pressure at the IBTTA Backyard Olympics.Your YP-C registration fee includes your entrance and 2 drink tickets.  Win some great prizes or just watch from the sidelines with some new friends. This is a fantastic opportunity for networking and camaraderie.
6:30pm – 9:30pm
Evening Under the Stars – Technology Summit Opening Networking Event
After you've enjoyed some fun competition at the Backyard Olympics, mosey on over to the Waterfront Park area and enjoy an evening of fresh, crisp San Diego fun under the stars. Attendees will enjoy the flavors of San Diego, the sounds of local music and plenty of time to relax and hang out "California" style with all your IBTTA friends. Be sure and bring casual clothes; no ties at this event!
9:30pm – ??
Way too many options – this is San Diego!