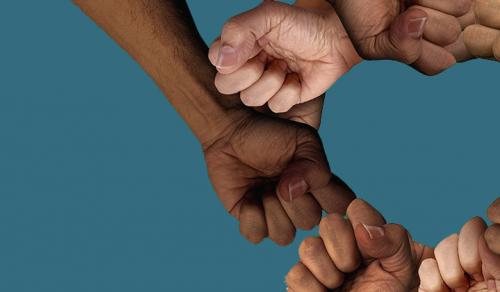 Diversity, Equity and Inclusion Award
About the Award
This new award, established by the Task Force on Diversity, Social, and Racial Inclusion, recognizes an IBTTA member organization that makes a significant contribution to advance racial justice, equity, inclusion and meaningful opportunities in society. The submission period for the 2022 award, will open in the Spring of 2022. 
If you have questions about this award, please contact Terri Lankford.

Business Diversity Program, North Texas Tollway Authority (NTTA)
The first-ever winner of this award, established by the Task Force on Diversity, Social, and Racial Inclusion, is the North Texas Tollway Authority (NTTA). Over the last 12 years, NTTA has implemented and maintained a successful business diversity program focused on disadvantaged, minority, and woman business enterprises. As a result, NTTA is a highly sought-after resource for other tolling organizations aiming to build their own diversity programs.
NTTA will be in Anaheim at IBTTA's 89th Annual Meeting & Exhibition to participate in a panel discussion with other Diversity, Equity & Inclusion Award contestants who will demonstrate the value that these programs bring to the industry. Register today to be a part of this discussion at the Annual Meeting and be sure to congratulate NTTA!
To be considered for this award, your organization's program or project…
promotes diversity, equity, inclusion, and anti-racist policies through your work in the tolling industry.
provides professional growth or leadership opportunities for People of Color through your policies, projects, hiring practices, or actions.
demonstrates that it has had a positive environmental and economic impact on historically disadvantaged communities.
demonstrates your organization's procurement efforts to provide partnership opportunities to People of Color and disadvantaged populations.
​​​​
Entry Requirements 
Applications shall be for a project or program that has produced successful, measurable results.
Your organization must be an IBTTA member in order for your submission to be considered.
---
Submission Timeline and Evaluation Criteria
A submission timeline and evaluation criteria will be posted in the Spring of 2022. 
MODAL_LABEL_BUTTON
MODAL_POSITION_CENTER