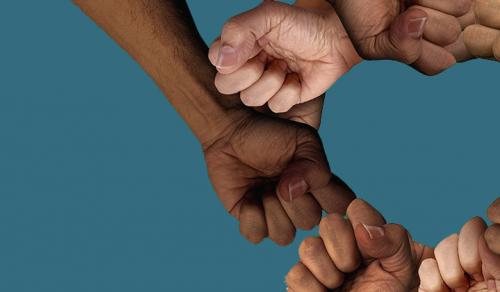 Diversity, Equity and Inclusion Award
About the Award
This new award, established by the Task Force on Diversity, Social, and Racial Inclusion, recognizes IBTTA member organizations that make a significant contribution to advance racial justice, equity, inclusion and meaningful opportunities in society.
T
o be considered, your organization's program or project…
-- promotes diversity, equity, inclusion, and anti-racist policies through your work in the tolling industry.
-- provides professional growth or leadership opportunities for People of Color through your policies, projects, hiring practices, or actions.
-- demonstrates that it has had a positive environmental and economic impact on historically disadvantaged communities.
-- demonstrates your organization's procurement efforts to provide partnership opportunities to People of Color and disadvantaged populations.

NOTE:  This new Award is separate and distinct from the Toll Excellence Awards.  
Entry Requirements
Applications shall be for a project or program that has produced successful, measurable results.
Your organization must be an IBTTA member in order for your submission to be considered.
2021 Submission Evaluation Criteria
Each application is evaluated according to four criteria by a panel of 9 judges:
Criterion 1 (25%): To what extent are there results to demonstrate that the objective was reached and that it had a positive impact?
Criterion 2 (20%): How is the project relevant to promoting diversity, equity, and inclusion?
Criterion 3 (35%): To what extent does the project/program or organization clearly represent excellence in diversity, equity and inclusion?
Criterion 4 (20%): How innovative or sustainable is the project/program or organization?