Tolling Points
Pandemic Drives 2020 Traffic Volumes Down 13.2%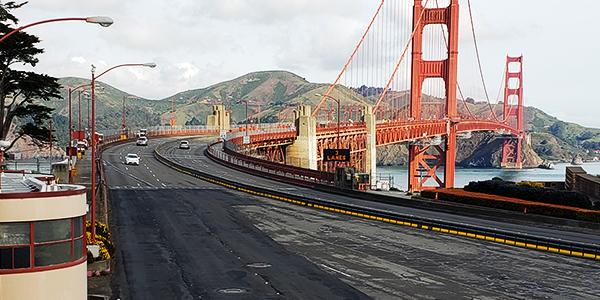 Traffic counts in the United States fell 13.2 percent last year, as the COVID-19 pandemic brought total vehicle miles travelled (VMT) down to a 20-year low and ended a six-year streak of rising annual volumes.
The year-end estimate released in February by the Federal Highway Administration (FHWA) reflected a wrenching year of business lockdowns, stay-at-home orders and social isolation, as a global health emergency shut down many work spaces and largely prohibited leisure travel to a halt.
"Nationwide closures of businesses, schools and other economic factors related to the nation's ongoing health crisis are thought to be key factors in the year's estimated 430.2 billion VMT decrease," Roads & Bridges reported.
Vehicle miles traveled for the year totalled 2.82 trillion vehicle-miles, down from nearly 3.3 trillion the previous year, FHWA reported. The last time volumes were that modest was in 2001, when the total was fractionally lower at 2.8 trillion miles.
In December 2020, Americans drove 244.1 billion vehicle-miles, 172 billion of them on city streets and the rest on rural roads, the agency said. That total was down about 10 percent from the 272.2 billion miles the nation logged in December 2019.
The reduction in traffic "equates to an estimated reduction of nearly 170 million metric tons of carbon dioxide emissions," Roads & Bridges said, although carbon pollution is already rising again as economic activity returns.
The significant decline in miles traveled did not significantly reduce fatalities. "Despite a significant reduction in overall traffic volume, preliminary data from the USDOT show that roadway fatalities fell only slightly—by an estimated two percent for the first six months of the year."