Tolling Points
Push Beyond Your Boundaries at IBTTA's New Media, Communications, and Human Resources Workshop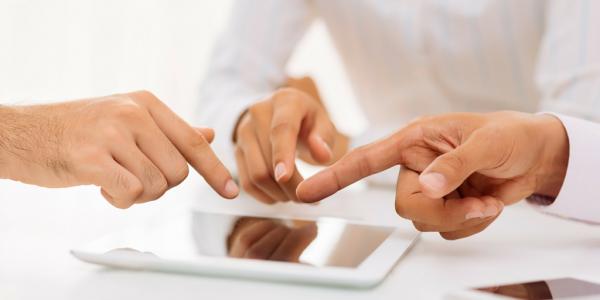 From the moment you set foot at IBTTA's New Media, Communications, and Human Resources Workshop, October 18-20 in Cleveland, you'll encounter a mix of content and session formats that break down all the traditional boundaries around agency marketing, messaging, and human resource management.

You'll take a critical look at today's obsession with data-gathering it, interpreting it, using it-and figure out how to make surveys and statistics work for you, not the other way around. Then you'll get to bring those insights into a Tuesday morning lightning round and open house with survey research providers.  Each of the companies participating will have a few minutes at the "mic" to share what they do to help us collect, analyze and utilize data for strategic communications.  Then guests will get to visit with these companies directly and gather more information.

You'll take a close look at the opportunities that emerge-as well as the obstacles that can present themselves-when four, sometimes five generations find themselves side by side in the workplace. It's a dynamic  that no generation has  experienced before. And knowing how to handle it can catapult your organization to new levels of compatibility, creativity and productivity.

You'll be challenged to think more about your agency as an outsider looking in and examining how much time, money or resources are necessary to build a meaningful "brand".    Whether it's establishing a positive corporate culture with your workforce or portraying a positive image to the public - some pros from within the tolling industry, as well as outside experts will invite you to look beyond the possible.

You'll get to participate in a rapid-fire sequence of interactive sessions that allow you to bring your own best ideas and experience to the table. Usually, those conversations take place in the hallways (and that'll happen here, too). At this conference, we'll bring some of the informal conversations into the session hall.

And you'll hear from keynote speakers who bring fresh ideas and experience from inside and outside the tolling industry:
Grindly Johnson, Deputy Secretary of the Virginia Department of Transportation, is a senior executive in one of the fastest-moving, most innovative tolling jurisdictions in North America.

Sports marketing executive Kerry Bubolz has spent more than 20 years building audiences and audience relationships, and is now in his 12th season with the National Basketball           Association's Cleveland Cavaliers.

Michael Deemer leads business development for the Downtown Cleveland Alliance, where he's responsible for business development, expansion, and retention as well as residential development.

Lindsey Robertson from GannonConsult and Jim Smith - The Executive Happiness Coach will challenge your assumptions and spark new insights on the important topic of communicating in the new multigenerational world.
These speakers will bend your mind with their insights on customer/employee relationships, organizational development, and the conversations tolling agencies can and should be having with "unusual suspects" who could be tomorrow's customers, employees and avid supporters.

Learn more. Faster.
We're only human: long presentations put us to sleep. Our speakers will pack in as much discovery, innovation, data, and actionable insight as possible.  Hope you can join us!

Register today for IBTTA's New Media, Communications, and Human Resources Workshop