Tolling Points
Environmental Evidence Wins the Argument for CTRMA Highway Projects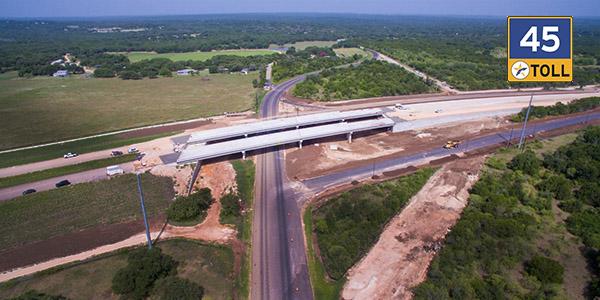 Environmental evidence was an important factor earlier in the summer when an Appeals Court ruled in favor of two projects undertaken by the Central Texas Regional Mobility Authority (CTRMA) in Austin.
The legal fight over Texas 45 Southwest and the MoPAC Intersections project had dragged on for several years, The Austin American-Statesman reported July 17, with environmental groups asserting that CTRMA and the Texas Department of Transportation improperly conducted separate project assessments, rather than considering their cumulative impact. But U.S. District Judge Lee Yeakel rejected that claim last August and the 5th U.S. Circuit Court of Appeals has now upheld Yeakel's ruling.
Construction on Texas 45 Southwest began shortly after the initial ruling and CTRMA says work is running ahead of its intended completion date in early 2020. The intersections project, which will cut new underpasses at two key crossings, is due to conclude in mid-2020.
"The plaintiffs had argued that TxDOT and the mobility authority failed to follow federal environmental law by doing separate environmental studies on the two projects, maintaining that Texas 45 Southwest and the intersections project were complementary and scheduled for construction more or less at the same time," The Austin American-Statesman noted. CTRMA Executive Director and past IBTTA president Mike Heiligenstein saw the environmental evidence differently.
"While we at the Mobility Authority respect and understand the need to protect our environment, we also understand the science surrounding our analysis of how we can maintain, and in some cases enhance, water quality in projects like this," he said. "The Court also recognized that reality."
Heiligenstein said CTRMA was clear about its commitment "to do everything necessary to go above and beyond requirements to bring this project in as the most environmentally sound ever in Central Texas."
Get the details right on every project! Learn from your peers at IBTTA's 86th Annual Meeting and Exhibition, October 14-16, 2018 in Baltimore.